We invite you to discover VALENCIA. An of the cities with an offer variable e incomparable, only have to ask you…What they want you to do?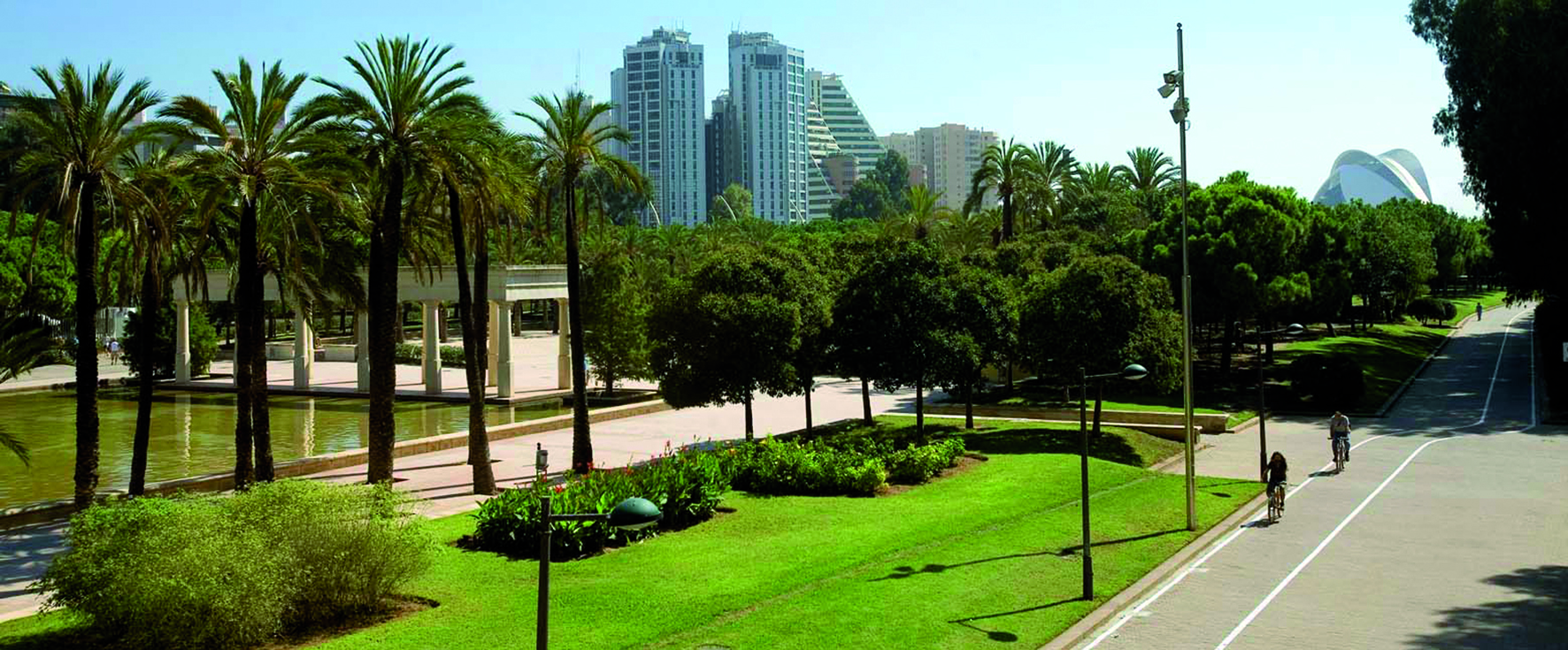 WHAT DO YOU WANT TO SEE IN VALENCIA?
When you finish your day of meetings, your Conference or trade fair visit, you can have a walk through the streets of Valencia´s  old town, where you will find numerous sights with lots of history to tell. You can visit LAS TORRES of QUART or LAS TORRES of SERRANO, which were the main access to the city, LA LONJA considered the most emblematic building of the civil Valencian Gothic, EL MERCADO CENTRAL, one of the most attractive and visited buildings of  the city of Valencia. or the historic  square of La plaza de la Virgen where you can visit the Cathedral.
Don't forget the CITY OF ARTS AND SCIENCES!
SPORTS
If you're one of those who after a hard day of business needs running, cycling or just to have a breath of fresh air, Valencia is your place. You can join all the runners that almost at any time of the day, they run the more than 15 km through the old RIO TÚRIA, today transformed in to a park, or if you prefer to relax, you can walk through its gardens and among the fountains The PASEO MARITIMO promenade is also another good option, from Las Arenas through La Malvarrosa Beach and arriving to La Patacona, you have a few kilometres to unplug and recharge your batteries next to the sea.  What about a swim in our beaches?
SHOPPING
Do you have to take some presents home?  Is this your only time to wander and treat yourself?
You can walk down C/Colón street, go to  Poeta Querol streets, better known as "the golden mile", or even have a walk through  the more traditional shops you'll find at la plaza de la Virgen and lonja area..
District of EL CARMEN, Bolseria, Plaza del Tossal and Quart Street are places with fabulous and exclusive alternative shops, there will be no way that you don't find something you like.
C/ LA PAZ, POETA QUEROL and PLAZA del AYUNTAMIENTO, the most exclusive International firms. C/COLÓN and EIXAMPLE, fashion and decoration shopping area . Both sides of the street are full of shops and cafes to rest between shop and shop. If you prefer something more traditional, you can go to the PLAZA REDONDA in this unique location, tucked away in the heart of the city, you can find souvenirs and craft masterpieces. Another option would be " the baskets street" where there are plenty of shops where you can find handmade objects or leather goods.
WHERE TO HAVE DINNER?
Valencia is known for its good Mediterranean cuisine. Throughout the city are many bars, restaurants and unique spaces to take a good taste of it.
CANOVAS AREA
RUZAFA AREA
DOWNTOWN AREA
DO YOU HAVE MORE TIME?
If you want to see a unique landscape, stroll in boat by the ALBUFERA will make you disconnect from the daily stress. You may also be interested in the OCEANOGRAPHIC or even the BIOPARC
See the TurisValencia website you will have much more information